Crew & Cruise is an Human Resources Selection and Recruitment Company founded in 2009 by a former crewmember, Jimena Roldán.
We have been working in the Hospitality Industry for over 10 years, recruiting staff for Cruises and for different countries abroad: Malta, Holland and looking forward to add more countries. Our recruitment process includs staff for cruises, hoetels, yachts and restaurants.
Crew & Cruise is in compliance with the ILO Maritime Labor Convention 2006 (MLC 2006) with regard to Seafarer Recruitment & Placement Services.
Crew & Cruise has been  audited by the Labour Ministry  and found to be in compliance with regulation 1.4 of the MLC.
In this regard, we do not charge any fee to candidates for our services. Our fees are paid by our clients who employ our candidates.
Bear in mind that candidates will need to pay for passport, medical examinations and mandatory training prior to joining and flights, depending on the position. These fees will be paid directly by the candidate to the service provider (i.e. Embasssy, doctor, etc).
Crew & Cruise recruits candidates mainly from South America (Argentina, Uruguay, Chile, Peru, Colombia, Brazi, Ecuadorl) and Mexico. In some cases we can also recruit in Central America and a few European countries.
IMPORTANT: WE DO NOT RECRUIT IN ASIA/INDIA/AFRICA
Crew & Cruise works with transparency and integrity towards both clients and candidates alike. We have worked onboard ships and our exppertise allows us to choose the right candidate for the job but also gives us a deeper understanding of on all aspects of the cruise and hospitality industry.
We pride ourselves on our excellent reputation for providing quality crew and exceptional service. We strive to give a personal touch to both crew, employees and companies/clients.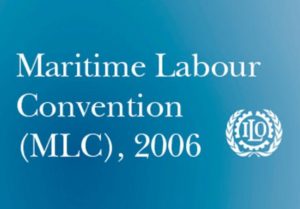 Crew & Cruise is interested in